Four Ways Christians Can Make A Difference During the Syria & Egypt Crises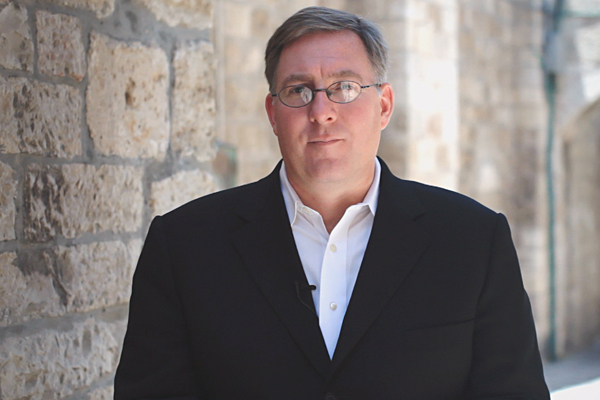 Joel C. Rosenberg
When it comes to the crises in Syria and Egypt, Christians should not sit idly by on the sidelines and watch others make moves we agree or disagree with. The Scriptures indicate we can and should play an active role in times of trouble — our top priorities should be to learn, pray, give and go.
1. LEARN — "A wise man will hear and increase in learning, and a man of understanding will acquire wise counsel," we read in Proverbs 1:5. It is important that we learn all we can about what is happening in Syria and throughout the Middle East through the lens of geopolitics and economics. But it's also vital that we learn to see the region through what I call the "third lens," the lens of Scripture. Only then can we truly begin to understand what the enemy is doing, what God is doing, and what we should be doing as followers of Jesus Christ.
2. PRAY — "Do not be anxious about anything, but in everything, by prayer and petition, with thanksgiving, present your requests to God," we read in Philippians 4:6-7. "And the peace of God, which transcends all understanding, will guard your hearts and your minds in Christ Jesus." How are you doing in terms of praying during these Syrian and Egyptian crises? We need to be praying daily — indeed, several times a day — knowing that our God is a prayer-hearing, and prayer-answering God, a wonder-working God. Let's look to Him and trust Him more, especially in such dark times. Specifically, we need to pray for our brothers and sisters in Christ in Syria that God would give them great courage and boldness in the midst of war and persecution. We need to pray that God would have mercy on all the people of Syria and Egypt, comforting them in their sorrow, healing their physical and emotional wounds, and giving them wisdom to know where to go to be safe from harm and to receive the food, clothing, shelter, and medical care their need. We need to pray that the Gospel of Jesus Christ be communicated clearly, powerfully, compassionately and consistently to all the people of Syria and Egypt, and praying that all Arabs would turn away from Islam to faith in the Lord Jesus Christ who alone can and will forgive them, protect them, heal them, comfort them, encourage them, and provide for their every need. We need to pray for our leaders to have wisdom to know the right course of action. Whether we agree with them or not — whether we like them are not — we are to pray for wisdom and discernment so our leaders can distinguish truth from error, fact from fiction. We are to pray for patience and for courage for our leaders, so they don't act rashly, but that they act with determination when the time is right. We are to pray that they govern well, protecting life and liberty, above all. We should also pray that they turn to the God of the Bible in prayer, as well, to receive "wisdom from above" and not earthly wisdom (see James chapter three).
3. GIVE — Jesus said, "If you wish to be complete, go and sell your possessions and give to the poor, and you will have treasure in heaven; and come, follow Me." (Matthew 19:21). As we look at the traumas in Syria and Egypt — but also in Lebanon, Jordan and Iraq – it is important we Christians who have means seek opportunities to give to others. We should give to ministries that are caring for the poor and needy in the Middle East, feeding widows and orphans and refugees and war survivors, sharing the Gospel with them, teaching the Word of the God, encouraging Arab pastors, providing Bibles and other evangelistic literature and DVDs, assisting with Arab Christian conferences, and standing with the Arab Church in a variety of other ways. The Joshua Fund is one such organization. Our mandate is to mobilize Christians around the world to bless Israel and her neighbors — including Syria and Egypt — in the name of Jesus, according to Genesis 12:1-3. For security reasons, we can't often describe exactly the projects we're investing in, but everything I have just mentioned are efforts The Joshua Fund is involved with — if you would like to give a secure, online, tax-deductible financial contribution to such work via The Joshua Fund, you can click here and learn more.
4. GO — "Go ye therefore and make disciples of all nations…teaching them to obey everything I have commanded…" (Matthew 28:19-20) At the moment, of course, it is too dangerous for the average Christian to go to Syria to help proclaim the Gospel, make disciples and encourage the Church. For that we need to depend on the local Church in the region and ministries that serve the local Church. But you and I can go to our friends and neighbors and small group Bible studies and home fellowship groups and Sunday School classes and other groups. We can go and share this material with others. We can go and tell them that Christ loves the people of Syria and Egypt, and all the people of the Middle East, and that we must, too. You can go and lead them in prayer, and encourage them to invest financially in God's work in the epicenter.
The point is: Christians are not to be passive. We are to be engaged in God's work, especially in times of wars and rumors of war. We are to learn, pray, give and go — and to lift up the name of Jesus in everything we do. May God bless you as you serve him at this critical time.
Remember:
"Pray for the peace of Jerusalem." (Psalm 122:6)
"First of all, then, I urge that entreaties and prayers, petitions and thanksgivings, be made on behalf of all men, for kings and all who are in authority, so that we may lead a tranquil and quiet life in all godliness and dignity," the Apostle Paul wrote in I Timothy 2:1-3. "This is good and acceptable in the sight of God our Savior, who desires all men to be saved and to come to the knowledge of the truth." (I Timothy 2:1-3)
"This is the confidence we have in approaching God: that if we ask anything according to his will, he hears us. And if we know that he hears us – whatever we ask – we know that we have what we asked of him" (1 John 5:14-15). "Do not be anxious about anything, but in everything, by prayer and petition, with thanksgiving, present your requests to God. And the peace of God, which transcends all understanding, will guard your hearts and your minds in Christ Jesus" (Philippians 4:6-7).
"The prayer of a righteous man is powerful and effective" (James 5:16).
"And pray in the Spirit on all occasions with all kinds of prayers and requests. With this in mind, be alert and always keep on praying for all the saints" (Ephesians 6:18). "In the same way, the Spirit helps us in our weakness. We do not know what we ought to pray for, but the Spirit himself intercedes for us with groans that words cannot express" (Romans 8:26).
"If we confess our sins, he is faithful and just and will forgive us our sins and purify us from all unrighteousness" (1 John 1:9).
"Be joyful always; pray continually; give thanks in all circumstances, for this is God's will for you in Christ Jesus" (1 Thessalonians 5:16-18).
"When you ask, you do not receive, because you ask with wrong motives, that you may spend what you get on your pleasures" (James 4:3).
"And when you pray, do not be like the hypocrites, for they love to pray standing in the synagogues and on the street corners to be seen by men. I tell you the truth, they have received their reward in full. But when you pray, go into your room, close the door and pray to your Father, who is unseen. Then your Father, who sees what is done in secret, will reward you. And when you pray, do not keep on babbling like pagans, for they think they will be heard because of their many words. Do not be like them, for your Father knows what you need before you ask him" (Matthew 6:5-8).
"To some who were confident of their own righteousness and looked down on everybody else, Jesus told this parable: 'Two men went up to the temple to pray, one a Pharisee and the other a tax collector. The Pharisee stood up and prayed about himself: "God, I thank you that I am not like other men-robbers, evildoers, adulterers-or even like this tax collector. I fast twice a week and give a tenth of all I get." But the tax collector stood at a distance. He would not even look up to heaven, but beat his breast and said, "God, have mercy on me, a sinner. I tell you that this man, rather than the other, went home justified before God. For everyone who exalts himself will be humbled, and he who humbles himself will be exalted"'" (Luke 18:9-14).
"'Have faith in God,' Jesus answered. 'I tell you the truth, if anyone says to this mountain, "Go, throw yourself into the sea," and does not doubt in his heart but believes that what he says will happen, it will be done for him. Therefore I tell you, whatever you ask for in prayer, believe that you have received it, and it will be yours. And when you stand praying, if you hold anything against anyone, forgive him, so that your Father in heaven may forgive you your sins'" (Mark 11:22-25).
"And I will do whatever you ask in my name, so that the Son may bring glory to the Father. You may ask me for anything in my name, and I will do it" (John 14:13-14).