The Story of Hassan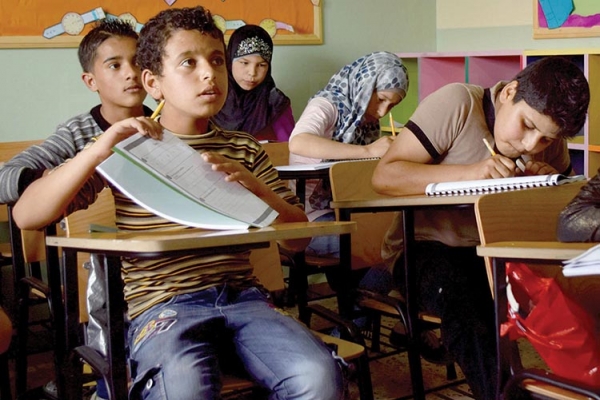 A 6-year-old Syrian boy, fled with his mother, 2 brothers and grandparents to a safe location. Sadly, his father was a casualty of war.
Hassan's young life has been overshadowed by a harsh reality - he has lost his home, his father, his country and has come to a new country where life is vastly different. Living his childhood in a small tent with no electricity or water, surviving on very little food and being very cold in an area where winter temperatures can reach 2 degrees Fahrenheit. The difficult conditions are a threat to the family in many ways, one being the difficulty in fighting off sickness.
Hassan wanted to go to school in order to help his family financially as he is the oldest child. Our ministry partners that serve the displaced refugees in the Epicenter operate a school for refugee children that allows them to pursue an education and interact with other children. Hassan had never been in school before and was absent for almost a month when he became ill, but has now returned and is working hard to catch up on his work. Our ministry partners have changed the life of this family by providing them with monthly food and hygiene packages and education for Hassan.
Hassan's teacher asked him if he was happy at school and he said he said that he was very happy. He went on to say that he loves learning to read and write and wants to stay at school all day to play with the other students who have become like brothers and sisters to him. She also asked him if he knew Jesus Christ and Hassan replied that he had heard about Him at school and Jesus Christ was his friend.
Hassan wants to become a construction engineer when he grows up so that he can take care of his family and provide for them. Our ministry partner's mission as they faithfully serve the displaced people of the Middle East is to show the love of Jesus Christ to every child and let them know that they are loved and appreciated despite all the problems and difficulties they face.