Dr. Mitch Glaser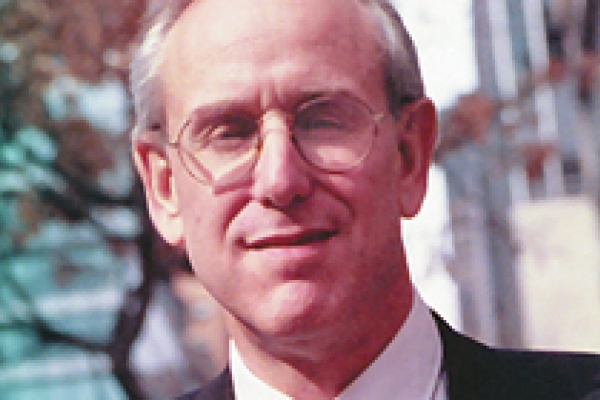 Dr. Mitch Glaser was born into a nominally Orthodox Jewish home in New York City at a time when views on life, death and religion were beginning to undergo major changes in American Society. Mitch went to Hebrew School and had his Bar Mitzvah at the age of 13, but lost any religious zeal he had to the excitement and energy of the 1960s. After dropping out of college in 1970, Dr. Glaser moved to California and was introduced to various Eastern religions, which while intriguing him did not answer the deeper questions of his soul. Following a thorough investigation of the Old and New Testament along with studying the Messianic prophecies, Dr. Glaser himself received Jesus as his Messiah in November of 1970.
Almost immediately after becoming a believer, Dr. Glaser became involved with what was then the West Coast branch of Chosen People Ministries (formerly known as the American Board of Mission to the Jews). Since 1997, Dr. Glaser has served as president of Chosen People Ministries.
Dr. Glaser is an alumnus of Northeastern Bible College, holds a Master of Divinity degree in Bible from Talbot Theological Seminary and a Ph. D. in Intercultural Studies from Fuller Theological Seminary School of World Mission.
He is the co-recipient of Christianity Today magazine's Award of Merit in the Apologetics/Evangelism category for 2009, for the book To The Jew First: The Case for Jewish Evangelism in Scripture and History, co-edited with Darrell Bock. Again, with Dr. Bock, Glaser co-edited the recently published, Gospel According to Isaiah 53 by Kregel Press. Dr. Glaser has also written the evangelistic book entitled, Isaiah 53 Explained and initiated the Isaiah 53 Campaign – a focal point of Chosen People Ministries' global outreach to the Jewish community. He is also the co-author of The Fall Feasts of Israel with his wife, and has written many articles for Christian periodicals and has taught at leading evangelical schools.
Dr. Glaser is also a musician, composer and gifted teacher. The Glasers have two adult daughters and he lives in Brooklyn, New York City which he calls the soul of the worldwide Jewish community.
---
Related Links
---