Dr. Ronnie Floyd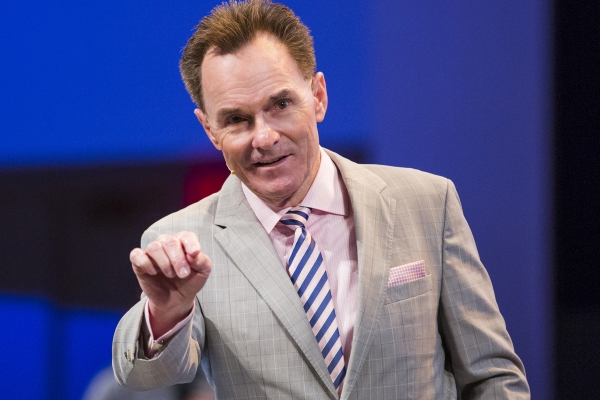 Dr. Ronnie Floyd has been a pastor for over 40 years. Since 1986, Dr. Floyd has served as the Senior Pastor of Cross Church, in Northwest Arkansas and was elected to serve a two-year term as President of The Southern Baptist Convention from 2014-2016.

Dr. Floyd's ministry as a local church pastor has been one of commitment to evangelism, discipleship, and the advancement of the Gospel to America and around the world. In Dr. Floyd's 40 years of ministry in Northwest Arkansas, the church has baptized over 17,000 people. Cross Church is a multi-campus church with 4 campuses in the Northwest region of Arkansas and 1 campus in Southwest Missouri.

In addition to his leadership of Cross Church, Dr. Floyd has been a strategic leader in the Southern Baptist Convention for decades, serving throughout the denomination he loves in keeping with his commitment to invest in others to win the world for Christ.

Dr. Floyd has authored 20 books including: The Power of Prayer and Fasting, 10 Things Every Minister Needs to Know, and Our Last Great Hope: Awakening the Great Commission. His new book, FORWARD: 7 Distinguishing Marks For Future Leaders, was released June 1, 2015.

Dr. Floyd's proudest accomplishments stem from his personal life. He and his wife, Jeana, have been married for over forty years. They have two sons, Josh and Nick. Josh is married to Kate, and they have three sons, Peyton, Parker, and Jack. Nick is married to Meredith, and they have a son, Beckham and three daughters, Reese, Norah and Maya Faith who was adopted from Malawi, Africa.
---
Related Links
---