Dr. T.E. Koshy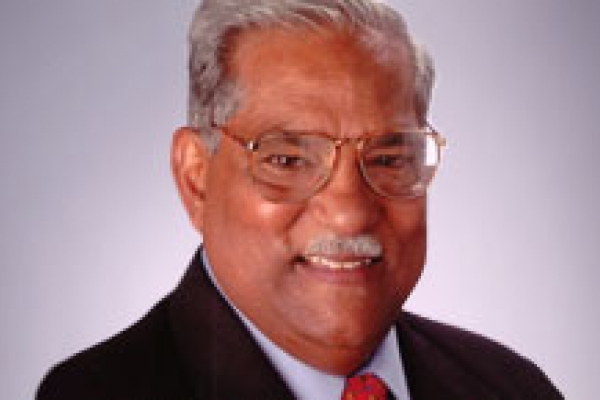 Dr. T.E. Koshy is a pastor, teacher, and one of three senior elders overseeing a movement of some 6,000 evangelical Christian congregations in India, Pakistan, Europe and Asia. He is The Joshua Fund's Pastor-at-Large, whose life goal is "to know Christ, to live Christ, and to make Christ known in obedience to His will."
Dr. Koshy is the author of a biography about Bakht Singh, one of the most fruitful evangelists and church planters in the history of modern India, and was one of his close associates. When Singh went home to be with the Lord in September 2000, Dr. Koshy preached his eulogy to more than a quarter of a million believers from all over India who came to mourn this dear church leader's passing. Previously, he worked as a journalist in Washington, DC for The Washington Star, as a correspondent for Christianity Today, and was a Fellow at the Washington Journalism Center in Washington, DC.
He was born and raised in an Orthodox Christian family in Kerala, India, and came to know the Lord Jesus Christ at age 10. He holds degrees in Literature, Philosophy, Theology, Journalism and Mass Communication, and has studied in India (BA, L.L.B.), England (Dip.Th., AMBC) and in the USA (MA., Ph.D.). He received his MA in Journalism and Ph.D. in Mass Communications from the prestigious S.I. Newhouse School of Public Communications at Syracuse University.
The Evangelical Chaplain at Syracuse University for nearly 40 years, he is also the founder and Senior Pastor of the International Assembly; founding Executive Director of International Friendship Evangelism; and has spoken at numerous national and international conferences in Asia, the Middle East, Europe, North America, and other key regions around the world.
Dr. Koshy is married and lives in Syracuse, New York with his wife, Indira.
---
Related Links
---