Jack Sara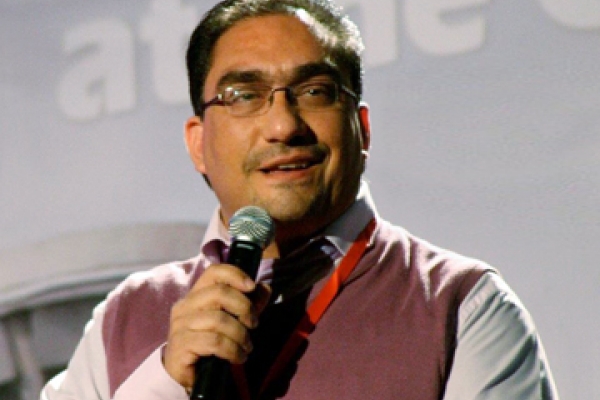 Rev. Jack Sara is Vice President of Bethlehem Bible College and Pastor with the Evangelical Alliance Church in the Holy Land.
Jack was born and raised in the Old City of Jerusalem. Jack studied at BBC after committing his life to Christ and his ministry. He became more involved in the ministry of the Jerusalem Alliance Church, which in turn recognized his gifts and call and encouraged him to go and study further for the work of the Gospel. Jack went to the Philippines to study at the Alliance Biblical Seminary and returned with an M.Div degree and began ministering in a full-time capacity with his church and teaching part time at BBC. After serving the church for 13 years as a senior pastor, under his leadership and other like-minded leaders, Jack saw the Alliance church become a church planting movement and a catalyst church in reaching out to the Palestinian people with the love of Christ and in various means.
Jack is currently finishing his doctorate in Missions and Cross Cultural Communication at Gordon Conwell Theological Seminary. He is also in transition to become the president of the Bethlehem Bible College.
---
Related Links
---