Labib Madanat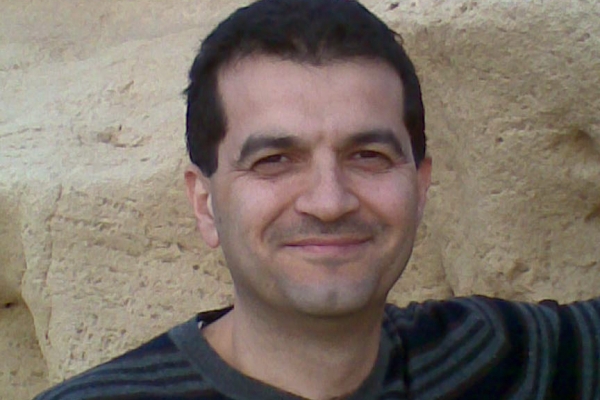 Labib was born on March 3, 1964 to Odeh and Maha Madanat, a Jordanian couple ministering in Jerusalem together with the Christian and Missionary Alliance Church in the Old City. Together with his parents and siblings, he moved back to Jordan in 1977.
Labib joined the College of Agriculture, Mosul University in Iraq from 1981 to 1985 during the war with Iran. The scenes of Muslims killing each other broke his heart and stirred in him a burden for them. In 1989, Labib joined the Jordan University in Amman working towards his MSc in Soils and Irrigation. The Gulf war erupted and with this event, the desire to serve the Lord erupted in his heart! While in Jordan, Labib received an invitation to go to Jerusalem and serve as a lay pastor at the same church which his father served 30 years ago.
Back in Jerusalem, in 1991, while living in the Jewish part of town where his national enemy was his neighbor, Labib learned Hebrew and practiced it by talking to soldiers about Christ. The Lord used this tool to give him His love for his new neighbors.
Labib served as Executive Director of the Palestinian Bible Society from 1993 to 2007, and since that time has been serving as Coordinator of the Israeli and Palestinian Bible Societies.
Labib married Carolyn Gladstone (England) in December 1997, and they have been blessed with four children – Matthew 13, Katie 11, Rami 9, and Jad 7.
Labib's mission is to live, give, serve and proclaim the word of God.
---
Related Links
---