Rev. Nihad J. Salman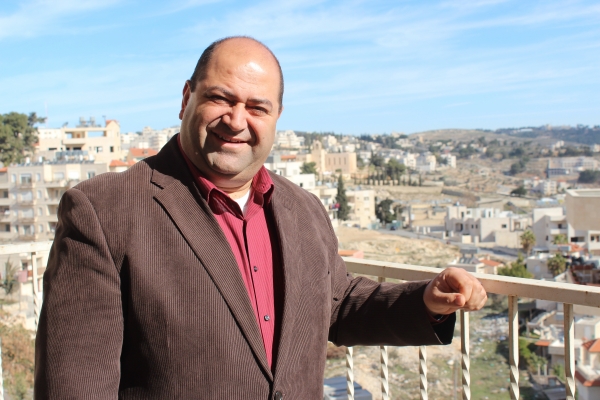 Nihad J. Salman was born in Bethlehem in 1967. After finishing high school, he earned a BA from the European Bible Seminary in Germany and a Master's of Divinity from COG School of Theology in the US. He returned to Bethlehem in 1991 to pastor a small church in Beit Jala for nine years. In 1992, he began teaching at Bethlehem Bible College.
In 1996, Rev. Salman cofounded the Shepherd Society, a humanitarian relief organization and served as Director until 2007. In 1999, he and a small group of believers formed the Immanuel Evangelical Church (IEC) in Bethlehem, where he currently serves as pastor.
Rev. Salman and his wife, Salwa, have three children Elias, Roseen and Tarneen.
---